Elevate Your Marketing Strategies with VentiveIQ's Real Estate and Property Data
With VentiveIQ's Property Data Appends, marketers can deliver personalized engagements to high-propensity shoppers by leveraging up to 200 attributes per property owner. Our property data empowers segmentation, personalization, and analytics to effectively target and convert high-value audiences.
VentiveIQ Data enables you to:
Elevate Your Marketing Strategy with VentiveIQ's Consumer Property Data VentiveIQ's Consumer Property Data provides rich insights for segmentation strategies and powering analytics engines. With up to 200 property attributes per property, such as square footage, number of rooms, and lot size, you can build detailed consumer profiles and identify new lookalike audiences for lead generation initiatives. 
Our predictive real estate data attributes, including home value, purchase date, property descriptors, and mortgage information, enable you to personalize your messaging to property owners and increase your campaign ROI. By focusing resources on high-value prospects and their preferences, you can maximize conversions and drive engagement with relevant real estate intelligence. 
Visit our website today to learn more about how VentiveIQ's Consumer Property Data can help you uncover new consumer insights, personalize your messaging, and power your marketing strategy to success.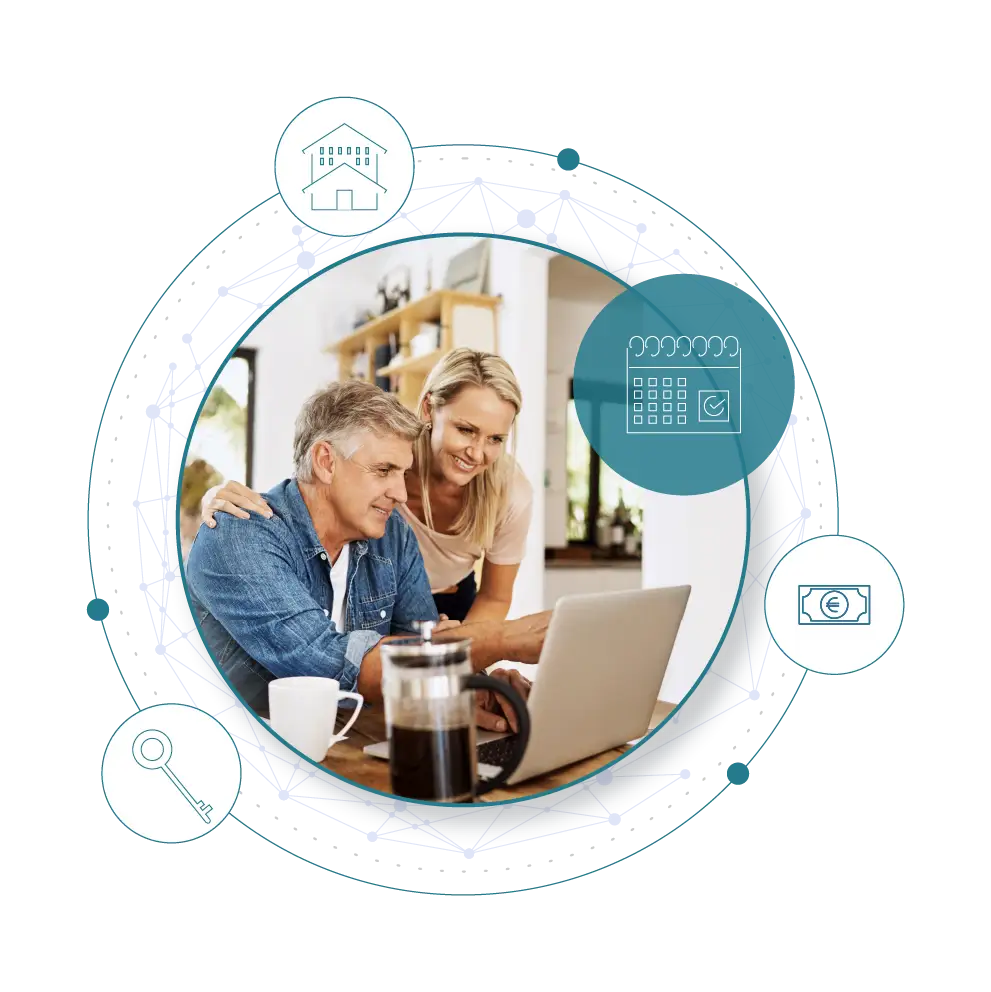 VentiveIQ's Property Data Takes the Lead in Competitive Evaluations – Here's Why
VentiveIQ's Property Data – Built for Coverage, Accuracy, and Accessibility VentiveIQ's property appends are built from authoritative Assessor's Parcel Number (APN) data, providing nearly 150 million commercial and residential properties for comprehensive coverage. Our real estate data covers 99% of all properties in over 3,000 counties nationwide, with up to 200 property attributes per record. 
With years of experience compiling complex property data, VentiveIQ ensures accuracy by only including known characteristics of a specific property. Additionally, all property owners are verified against our identity graph, consisting of 266 million multi-sourced individuals with 97.5 million daily updates. 
Our powerful platform offers complete access to property profile data on-demand and in real-time, easily integrating with any internal system to supercharge your marketing efforts. Visit our website today to learn more about how VentiveIQ's Property Data can improve your marketing strategy. 
Are you ready to build a Strong Foundation for Your Real Estate Marketing?
Connect with us